Saysutshun Concession
The Concession is closed until Spring 2020.
Snuneymuxw is proud to announce the grand opening for the Saysutshun Concession on May 10, 2019, a food and beverage service offered on Newcastle Island that is managed and operated by Snuneymuxw First Nation.
Visit Saysutshun to enjoy Snuneymuxw and pub-style fare today! Try the scrumptious Snuneymuxw Indian Taco or the heavenly Saysutshun Beef Burger. Whatever your choice to appease your appetite, the friendly customer service is happy to host you.
Saysutshun Catering is delighted to offer catering services for your special event on Newcastle Island. Check out the Catering Menu and enjoy A La Cart or a Saysutshun spread with your guests.
After a Saysutshun Interpretive Walking Tour, you can choose to experience the Saysutshun Traditional Salmon BBQ!
Experience Saysutshun Today! Email concession@petroglyphdg.com or call (250) 755-6987.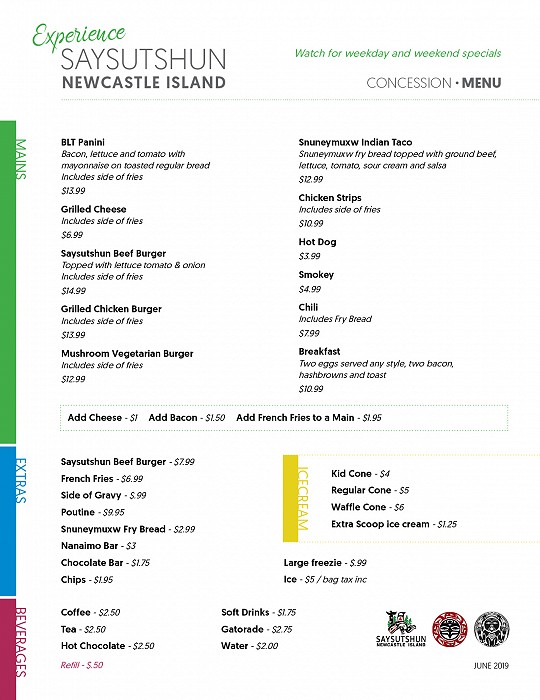 Catering Menu: