Saysutshun Concession
The Concession is closed until the Spring of 2021.
Summer 2020 Menu: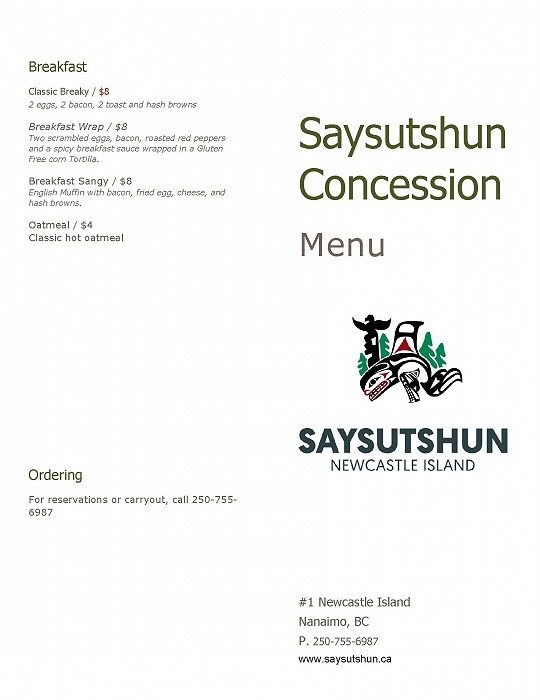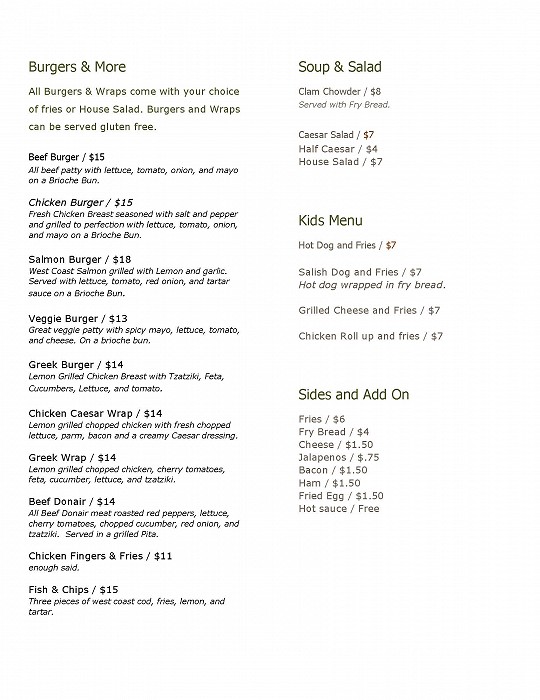 Saysutshun/Newcastle Island is hiring! Click the link below to view details about current job openings.
For a taste of traditional Coast Salish cuisine, groups of 20 or more can book a salmon barbecue feast!
A Snuneymuxw chef will immerse you in cultural practices and traditional values handed down through generations while preparing a delectable sockeye salmon meal.