Saysutshun Concession!
The Saysutshun Concession is now open from 9:30AM to 4:00PM Sunday to Thursday and 10:00AM to 6:00PM Friday to Saturday!
We are also now offering breakfast on the menu for $10.99!
Concession Menu: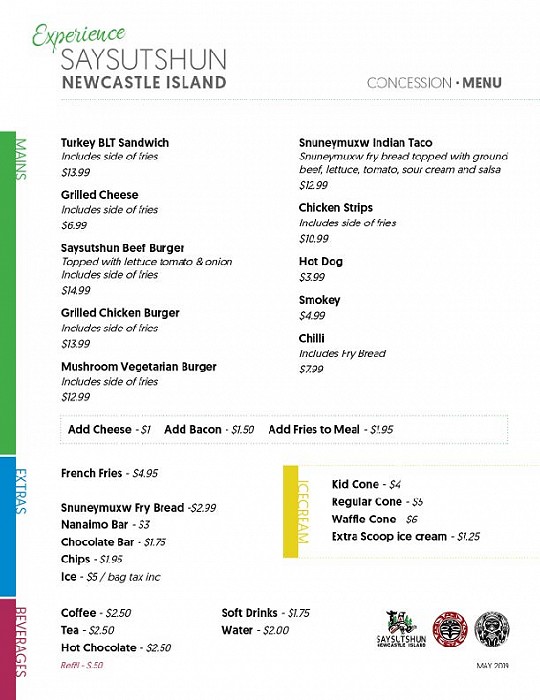 Catering Menu: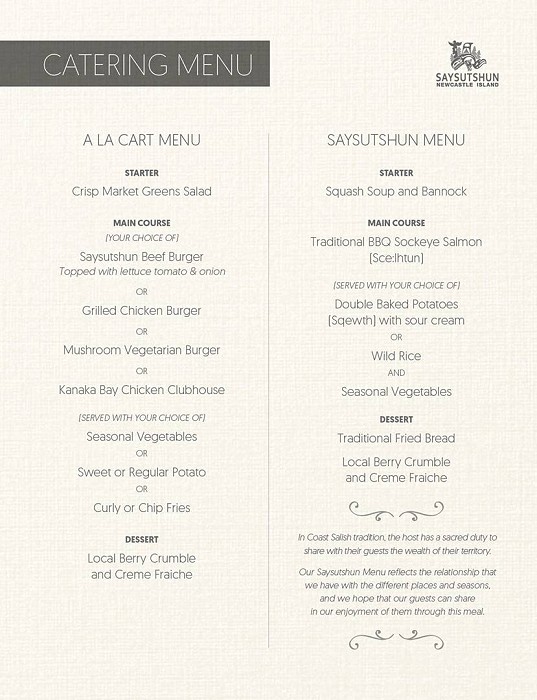 For more information or bookings please contact concession@petroglyphdg.com or call 1 (250) 755-6987.
---