Extra sailings added for the May Long Weekend!
Looking for something to do with family or friends on the May long weekend?
Saysutshun is a great place to explore for the day - hiking, biking or picnicking on the beach. Or book a campsite and stay for the weekend!
We have added extra ferry sailings for the holiday - check out the schedule below.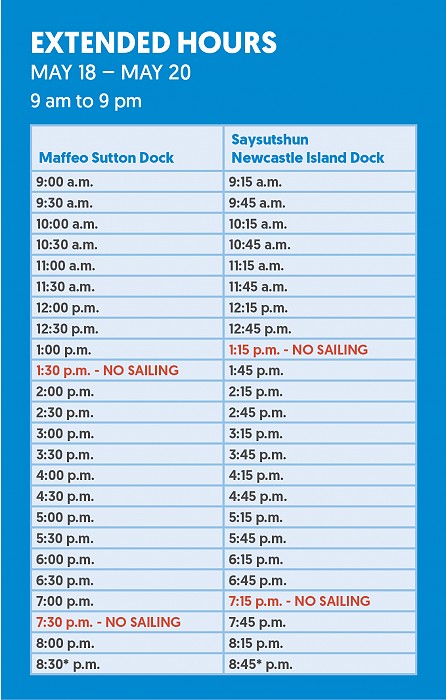 ---