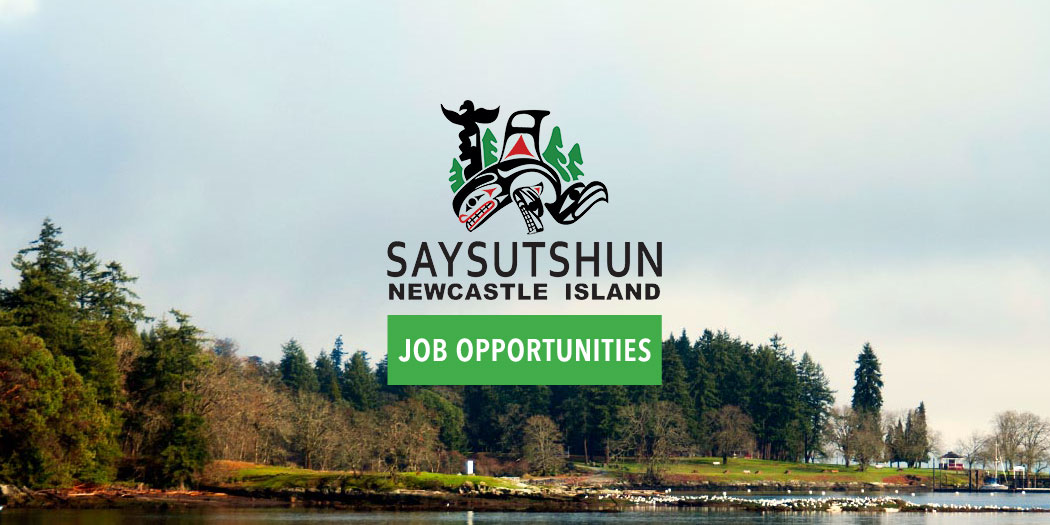 Job Postings
Thank you for your interest in employment on Saysutshun/Newcastle Island. We are currently accepting applications for one position.
Park Facility Operators – Seasonal
Petroglyph Development Group (PDG) is recruiting Park Facility Operators (PFO's) to join the Saysutshun – Newcastle Island team in a seasonal capacity.
Under the direction of the Saysutshun Manager, PFO's are responsible for daily cleaning, maintenance, general repairs, revenue collection and customer service. The successful applicants will assist in ensuring Newcastle Island is clean, safe and operating in an efficient manner. This is an excellent opportunity for individuals who are keen, motivated and able to work independently and as a team member.
Responsibilities:
Clean park facilities, docks, campgrounds, trails, maintenance yard, public washrooms and park grounds to BC Parks Standards.
Conduct general repairs to facilities, equipment and docks ensuring safety and to BC Parks Standards.
Collect park fees from park visitors for docking, buoys, campsites, firewood and other fees as necessary. Manage cash float and ensure it is safely secured according to PDG procedures.
Complete all necessary reporting including revenue collection (fee collection, daily cash out), park attendance, daily shift reports, Complaint/Occurrence Reports, customer surveys, etc. Park Facility Operators will immediately notify the Saysutshun Manager and the CEO of any issues and infrastructure irregularities.
Prepare campgrounds for reservations and self-registration. Complete check-in and check-out procedures and work with the Saysutshun Ferry Service Coordinator to arrange transportation to and from the Island for campers.
Represent PDG and Snuneymuxw First Nation to the best of their ability and communicate
with the public in a professional manner to maintain a positive image of the park.
Wear and maintain uniforms and personal protective equipment provided by PDG to ensure personal safety and adherence to safety and park regulations.
Operate the crew boat and motorized utility vehicles for garbage pickup, moving of building materials, pavilion food and beverages and other items as required.
Maintain security in park and responds to all first aid emergencies.
Other duties as assigned.
Education/Experience requirements:
Experience in a park and/or marine/moorage environment is preferred.
Small Vessel Operator Proficiency Certificate, VHF Marine Radio, Level 1 First Aid & CPR 'C', WCB Fall Protection, and Chainsaw Operators Course are a definite asset.
Current and valid BC driver's license.
Key Competencies:
Ability to excel in a stressful, busy work environment
Possess good judgment and show initiative.
Excellent interpersonal and communication skills
Ability to take direction and follow instructions.
Must be able to swim and be physically fit.
Public presentation skills are essential.
Strong organizational skills with proven ability to effectively prioritize work flow.
Effective time management skills.
Ability to actively contribute to the team environment and be proactive
For a complete list of all responsibilities, please request the detailed Job Description
How to Apply
Please submit your current resume and cover letter to:
Petroglyph Development Group
1145 Totem Road, Nanaimo BC, V9R 1H1
ATTN: Helen Hunt
For more information, contact Helen Hunt at 250-741-0158.
Related PDF Downloads